Glenn Highway
PDF Map
PDF Road Log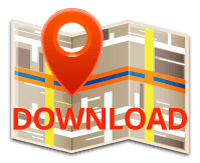 Glennallen to Anchorage
189
Junction of Glenn Highway and Richardson Highway.
187
186
Moose Creek.
176.8
Parking; Historic info signs with views of Mount Drum, Mount Sanford and Mount Wrangell, a semi-active volcano.
174.8
Parking.
173
Tolsona Creek. Parking. Tolsona Wilderness Campground.
170.7
Tolsona Lake Resort.
169.1
Parking, Mae West Lake reached by 1/2 mile trail from highway.
166
Parking, Lost Cabin Trail, 2 mile trail to Lost Cabin Lake. Popular berry picking area-blueberries, lowbush cranberries, wild raspberries.
162.3
Parking.
162
Tex Smith Lake. Lake stocked with rainbow trout.
160
Lake Louise Junction, and side road to Lake Louise, an easy 16 mile road, Lake Louise is a wonder of glaciers, snowcapped mountain ranges and wildlife.
The fishing is good year round, but best after break-up in June. Lake is part of 50-mile-long lake system with excellent fishing for lake trout, Arctic grayling, whitefish, burbot. Road to lake traverses the caribou's winter range, a prime late-season hunting area. Several small lakes along the way (most within a mile of the road) offer good fishing-grayling, rainbow, silver salmon. During late August and early September, there is good berry picking here.
Lake Louise State Recreation Area has 50 camp sites, toilets, water, hiking trails and fishing. Handicap accessible.
156.2
Buffalo Lake.
156.1
Tazlina Airstrip.
155.8
Arizona Lake.
155.5
Parking.
155.2
Gergie Lake.
154
Mendeltna.
152.9
Mendeltna Creek bridge and rest area, toilets. Grayling and Dolly Varden.
150.5
Nelchina.
137.3
Little Nelchina River.
136
Parking.
135
Slide Mountain RV Park and Cabins.
133
Parking. John Lake trailhead.
129.3
Parking at Eureka Summit. 3,322 ft./1013 m; Historical sign on the Gold rush centennial. Highest point on Glenn Highway. Nelchina Glacier lies to southwest.
128
Eureka Lodge.
126.4
Nelchina River trailhead.
123.3
Belanger Pass trailhead.
122
Tahneta Pass, elevation 3,000 ft., large parking area. Liela Lake good summer grayling fishing reached by short hike.
121.4
Parking, trailhead.
120.2
Scenic viewpoint of Chugach Mountains.
118.3
Rest area, toilets. Trailhead
118.2
Trail Creek.
117.1
Camp Creek and Trailhead.
115.6
Scenic View.
113.5
Sheep Mountain Lodge established in 1946, has been serving travelers for almost 70 years. RV hook-ups, full bar, liquor store and Alaskan gifts. Relax in the hot tub or sauna after a day of traveling or hiking. 907-745-5121.
113
Sheep Mountain Airstrip.
112.8
Rest area. Good view of Sheep Mountain.
112.1
Gypsum Creek.
109.7
Grand View Café & RV Park.
109.5
Tundra Rose Guest Cottages.
107.8
Parking with an excellent view of the Matanuska Glacier.
107
Caribou Creek and trail. Good rock hounding. Trail leads behind Sheep Mountain.
104.3
Parking.
102.2
Long Rifle Lodge.
102
Turn-off to Glacier Park Resort. Private campground.
101.7
View point.
101
Matanuska Glacier State Recreation Site. 12 camp sites, water, toilets. Trails along bluff give excellent views of Matanuska Glacier. Activites include: hiking, Glacier trekking & river rafting. There is no access to Matanuska Glacier from the Recreation site.
99.7
Scenic view of Matanuska Glacier.
96.6
Hicks Creek, parking.
94.6
Victory Road.
90.7
Puriton Creek and trailhead. Blueberry patches. Watch for bear and moose.
89
Puritan Creek.
87.5
Weiner Lake & picnic site. Fishing for rainbow and grayling.
85.3
Long Lake State Recreation Site, parking, boat launch, Stocked with rainbow and Arctic char.
84.1
Parking.
78.3
Parking with view of King Mountain.
78
Chickaloon River and Canyon. Parking at both ends of bridge.
77
Parking beside the Matanuska River
76.8
Chickaloon.
76.7
King Mountain State Recreation Site on the banks of the Matanuska River. 22 camp sites, water, toilets. Fee area.
74.5
Parking beside river.
66.6
King River Bridge, parking at both ends of bridge.
62.8
Parking.
62.4
Granite Creek Bridge. Fishing for Dolly Varden and trout.
61.6
Sutton Post Office.
61
Sutton, small highway community with amenities. The Jonesville Mine Road which turns off the Glenn Highway at the general store leads to former site of the Eska & Jonesville Coal Mines-good area for fossil hunting.
60.8
Eska Creek Bridge.
54.6
Moose Creek.
54.5
If you are heading towards Glennallen there are numerous small parking areas between mile 54 and mile 110.
50.1
Musk Ox Farm and Gift Shop. 

49.9
Parking with view.
49.5
Junction. Willow Creek-Fish Hook loop road to Wasilla or Willow via scenic Hatcher Pass-inquire locally about road conditions. Road is open June through September not recommended for trailers or large motorhomes.
42.1
Arctic Avenue, east is exit for Palmer, it is also the Old Glenn Highway, alternate route to Anchorage.
42
Palmer Alaska.
40.2
Main entrance to Alaska State Fairgrounds.
36.4
Kepler Bradley State Recreation Area is a day use area only. Facilities include picnic sites, water, toilets, boat rentals, fishing docks, great fishing – both lakes are stocked..
36.3 
Fox Run RV Campground. Fox Run has spectacular views of the Chugach Range and Matanuska Lake. 907-745-6120, 877-745-6120.
35.5
Junction of the Parks Highway and Glenn Highway. From here, the Parks Highway goes north to Denali National Park and Fairbanks and the Glenn Highway continues south to Anchorage and is divided highway from the junction to Anchorage.
35.5
Mat-Su Visitor Center take the Trunk Road Exit off the Parks Highway. The visitor center is open from mid-May through mid-September from 8 to 5 daily. Information on activities, events, lodging services, tours, and more are all available at the center . 907-746-5000 or www.alaskavisit.com
31.6
Matanuska River.
30.6
Knik River Access. Reflection Lake.
29.9
In the next mile 3 bridges cross the Knik River.
29.1
Old Glenn Highway.
26.5
Overpass with exits on both sides of highway to Eklutna and Thunderbird Falls.
Eklutna Campground has 50 camp sites, picnic sites and shelters, toilets, water, and hiking trails. Eklutna Lake is the largest lake in Chugach State Park. Good fishing for Dolly Varden and rainbow. Campground is in mountain setting with cottonwood and spruce trees, fresh water streams, springs, and glacial river. Twin falls near parking area at road's end (13 miles). Short hike to Eklutna glacier at far end of canyon–this is a dangerous area. Do not climb on the glacier without proper equipment, knowledge, and guides. Side road (opposite Eklutna Recreation road) leads to old Eklutna Village with Russian Orthodox Church and Indian Cemetery.
25.2
Thunderbird Falls exit for northbound traffic only and access to Eklutna Road. Thunderbird Falls is about 1 mile from the highway.
24.5
Southbound exit for Mirror Lake Municipal Park.
23.6
Mirror Lake Municipal Park. Northbound exit only. Picnics shelters, swimming, boating, fishing, toilets.
23
North Peters Creek exits both sides of highway.
21.6
South Peter's Creek exits both sides of highway.
21.3
Bridge over Peter's Creek.
20.7
North Birchwood Loop Road exits both sides of highway. East to Chugiak follow the Old Glenn Highway to Eagle River.
17.4
South Birchwood Loop Road.
15.3
Old Glenn Highway.
13.6
Exit for the twin communities of Chugiak-Eagle River.
13
Bridge over Eagle River.
12
Hiland Road exit to Eagle River Campground. Access via short side road. 57 camp sites, picnic sites and shelters, toilets, water and fishing. This camping area is usually crowded. There is a camping limit of 4 days and a camping fee. One-half of the campsites are available by reservation – 907-694-7982 or make reservations on-line at www.lifetimeadventures.net
7.5
Southbound exit to Joint Base Elmendorf- Richardson and Arctic Valley Road. Hiking in Chugach State Park with trailheads at mile 6.3 and mile 7 of Arctic Valley Road.
6.1
Northbound exit to Joint Base Elmendorf- Richardson and Arctic Valley Road. Hiking in Chugach State Park with trailheads at mile 6.3 and mile 7 of Arctic Valley Road.
4.4
Muldoon Road. City bypass route to New Seward Highway and the Anchorage International Airport. Exit north for Alaska Native Heritage Center.

3
Boniface Parkway. Russian Jack Springs Park. Turn north for Elmendorf AFB.
1.9
Bragaw Street.
0