Locations in Southeast (Inside Passge)
Haines

| Southeast (Inside Passge)
Haines is situated at the upper end of North America's longest and deepest fjord. It is 14 miles south of Skagway and 80 miles north of Juneau.
The Chilkat Valley is home to abundant wildlife and Haines is home to one of the highest concentrations of Bald Eagles in North America. 260 other species of birds also pass through the Chilkat Valley each year. The Chilkoot River offers an amazing opportunity to view both brown and black bear. Visit the information center for a Wildlife Viewing Guide.
Haines can be reached via the 159-mile Haines Highway which branches from  the Alaska Highway 100 miles north of Whitehorse at Haines Junction. The Haines  highway was built in 1943 and is now one of Alaska's best and most scenic  highways. The town is served by the Alaska Marine Highway System, as well  as scheduled air and bus transportation. Across the waters of the Chilkat River is Pyramid Harbor and the start of the Dalton Trail — one of the  routes to the gold fields of the Klondike. This trail was developed by the  Chilkat Indians for the purpose of trading in the interior and was improved  in the late 1880's by Jack Dalton.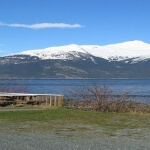 Offers the best views and rates in Haines. Full service on all waterfront sites. Laundry, showers, common room, freezer space, cable TV …
(10 miles north of Haines. Follow Lutak Road for 5 miles past the ferry terminal) 32 campsites, well water, toilets, picnic shelter, …
1 mile south of Haines on Beach  Road 9 tent campsites, picnic area, water, toilets and fishing. For bikers and backpackers only.
Currently we do not have any listings here.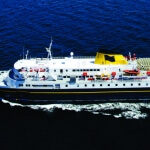 The Alaska Marine Highway is a state operated ferry system that provides the area with convenient intercity transportation. They have nine traditional …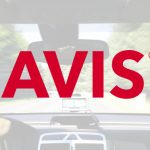 Avis Car Rental has locations all throughout the state of Alaska. Anchorage International Airport – 907-249-8260 Downtown Anchorage – 441 B Street. 907-277-4567 Fairbanks International …
Only 45 minutes between ports. Call for Reservations: 1-888-766-2103 or 907-766-2100