Includes Anchorage, Denali and Fairbanks.
The perfect itinerary to pair with a Cruise to Alaska that ends in either Seward or Whittier. Transportation is included from when you leave your cruise until you depart in Fairbanks. Explore Alaska's largest city before heading to the crown jewel of Alaska, Denali National Park. End your tour in the northern city of Fairbanks and tour its gold rush history.
Features
Seamless connection with your cruise to Alaska.
Drive along Turnagain Arm. Famous for its Beluga whales and Bore Tides.
Denali National Park for 2 nights.
Tundra Wilderness Tour of Denali National Park.
Riverboat Discovery Tour in Fairbanks.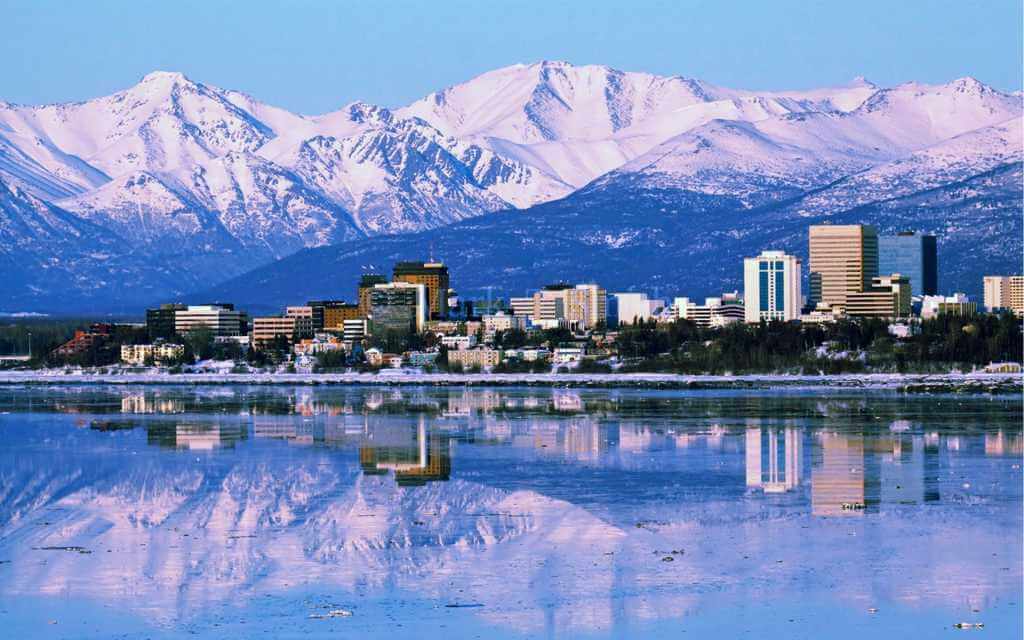 Day 1
Motorcoach Seward to Anchorageif arriving onRoyal Celebrity or Norwegian Cruise Lines.
Motorcoach Whittier to Anchorage if arriving on Holland America or Princess Cruise Lines.
On this trip enjoy spectacular scenery as you travel along the Seward Highway by motor coach. You will travel alongside Turnagain Arm, a body of water that features the world's second largest tides, at over 30 feet. Your knowledgeable driver/guide will offer tour highlights along the way.
Day 2
Traveling between Anchorage and Denali Park via Luxury Dome Rail. The train crosses the Knik River with the Chugach Mountains as a backdrop. Just south of Talkeetna, watch for views of Denali rising high above the Susitna River. Just south of Denali National Park, Broad Pass offers majestic views of the Alaska Range in all direction.
Day 3
Travelling into Denali National Park, the Tundra Wilderness Tour offers wonderful diversity for visitors. Incredible scenery, a narrated history of the park road, and some of the best opportunities to view the park's wildlife inhabitants.
A full view of Denali is a rare treat in Denali National Park & Preserve.
Day 4
On board your train today, you can relax and view the scenic beauty of tundra areas north of Denali on your way to Fairbanks. Be sure to keep an eye out for wildlife and magnificent views of Denali. On-board hosts will inform you of the sights along the way.The train features on-board hosts and a café.
Day 5
Today, transfer to Discovery Landing for your exciting trip on Chena and Tanana Rivers abord the Riverboat Discovery. On your three-hour cruise the Discovery will take you into the heart of Alaska and the heart of a family who has made the rivers of Alaska a way of life for four generations.
Day 6
Today arrangements end.
After making your booking request you will be contacted by an Alaska travel expert from Knightly Tours.
You can discuss the details of your trip. Including how long you have and the highlights that you want to include.
You can customize your trip itinerary by:

Adding or removing days
Adding or removing tours
Adding flights or a cruise
Just ask for other custom options

When you have your dream Alaska itinerary complete, you can reserve your space and make a deposit.
Call Directly
You can call Knightly Tours directly and Tell them you are interested in Booking a "Bell's Tour" and they will help you out.
(US Only): 800-426-2123 extension: 222
International: (425) 998-5440 extension: 222
TERMS & CONIDITIONS
Reservations, Deposits and Final Payment.
A deposit of $500 per person required to confirm a proposal.  Unique, upscale lodges, guided sports lodges may require an incremental deposit of 30% of the total fare. You will be advised of this before you make a deposit on your vacation. Knightly Tours will be processing all credit cards. Final Payment is due 75 days prior to departure. Late arrival of final payment delays document delivery or may result in released or cancelled space that would be subject to cancellation fees.
Late Bookings
Bookings made within 75 days of departure require a credit card guarantee. If space is not confirmed no charges will be made to the card.  No space will be confirmed until this credit card guarantee is received.
Pricing
All pricing is USD, per-person based on a run of house hotel rooms double-occupancy rate. Single, triple, quad and children's rates are given on request when available. Package prices include all transportation, accommodations, sightseeing and courtesy transfers as outlined. Knightly Tours' preparation / planning costs are also included. Prices are subject to change without notice and any surcharges imposed by suppliers will be the responsibility of the guest regardless of payment status.  Price breakdowns are not given on vacation packages.
Schedules
All departure days of the week, dates and prices are published based on the most up to date information at time of printing. Knightly Tours reserves the right to alter dates, days of the week and prices based upon final schedules imposed by suppliers.  Knightly Tours reserves the right to substitute suppliers of equal or greater value at its sole discretion.
Changes
A $50 per person fee (maximum $150 per booking) will be assessed for changes made after receipt of final payment.
PLEASE NOTE NAME CHANGES ARE CONSIDERED CANCELLATIONS AND REBOOKINGS. ALL PENALTIES WILL BE APPLIED.
Documents
Documents will be sent electronically and will include all information.  If required vouchers that are needed will be included. Paper documents will be charged $50.  All documents will be sent 18 to 21 days prior to Knightly Tours first service.
Refunds
Request in writing must be received within 60 days of completion of the trip for services cancelled or altered by the vendor. No refunds will be made on services that are voluntarily cancelled or changed by the traveler.
Cancellation Charges
The purchase of comprehensive travel insurance is strongly recommended. Please provide written notice of cancellation. The following per person cancellation fees will be strictly enforced:
Prior to 75 days before tour departure:
$100 Administration Fee, plus any supplier cancellation charges
75-46 days before tour departure: 30% of fare, plus any supplier cancellation charges
      *     45-31 days before tour departure: 70% of fare, plus any supplier cancellation charges
30-0 days before tour departure:  100% of fare
Travel Insurance – Strongly Recommended
Sometimes bad things happen to good people! Knightly Tours wants you to book and travel with peace of mind. We strongly recommend that you buy Travel Insurance, so you can relax.
Through CSA Travel Protection we offer you a travel insurance program that provides you protection from
Trip Interruption & Cancellation, Travel Delay, Baggage & Document Loss, Emergency Assistance, Medical Expense Protection and 24-hour Emergency Assist Line.
Guest Responsibilities / Physical Limitations
You are responsible for determining your fitness for any trip and must notify Knightly Tours at time of booking of any physical or mental limitations that would require special services while traveling.  Specific tours and air carriers have weight restrictions and surcharges apply.  Guests' must give weights at the time of booking.  Avis car rentals require you to be 21 years of age and have a major credit card, for Hertz you must be 25 years of age and have a major credit card. Failure to notify Knightly Tours of the above conditions can result in loss of fares paid by the traveler to us. Guests booking airline travel will be required to give their full legal name and birthday at the time of booking.  No tour is confirmed until this information and deposit are received.
Immigration & Customs
Due to heightened security restrictions all cruise guests, and guest entering Canada should travel with a valid passport or Customs approved identification. All non U.S. citizens must a carry passport and appropriate visas.
Responsibilities
All vacations are handled under the business management of Knightly Travel Services, Inc. (dba Knightly Tours), at 19119 North Creek Parkway Suite 108, Bothell, WA 98011 (800) 426-2123. Written notification of claims against Knightly Tours must be given within 60 days of completion of tour and suits must be filed in the Court of the State of Washington. Knightly Tours acts solely as the agent for various transportation companies and sightseeing contractors and assumes no responsibility for any personal injury sustained while traveling to/from or on a Knightly Tours vacation or for loss or damage to any personal belongings while on our vacation. Acceptance of Knightly Tours travel documents by agent or individual is considered approval of all above condition