Top of the World Highway
PDF Map
PDF Road Log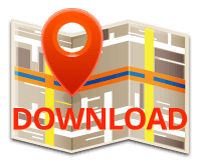 Top of the World Highway
The Top of the World Highway is really two highways. Yukon Highway 9 in Canada and the Taylor Highway 5 in Alaska. There is a 13 mile road, from the Border to the Taylor Highway, called the Boundary Spur road. It is 175 mile/281 km from the junction of the Taylor and Alaska Highway to Dawson City, Yukon. At Jack Wade Junction the Taylor Highway continues 65 miles to Eagle. The highway is open during the summer and becomes a snow machine only trek in the winter.
At mile 66 of the Taylor Highway you will find the community of Chicken, home of the Pedro Gold Dredge and Tisha's Schoolhouse. The road has mostly been reconstructed between Tetlin Junction and Chicken and is usually in pretty good condition. Chicken is a good place to stay over as there is lots to see and do in this historic community.
The road from Chicken to Jack Wade Junction is gravel and can be challenging. Give yourself plenty of time to reach your destination. From Jack Wade to the Border the road is newly paved. The Canada/US border is open during the summer from 8 to 8 Alaska time and 9 to 9 Yukon time. From the Border to Dawson City, the road is chip sealed.
When entering or leaving Dawson City on the Top of the World Highway, you will need to take the George Black Ferry. It crosses the Yukon River, for free, 24 hours a day in the summer.
Note: Gas is only available at Chicken, between Dawson City and Tetlin Junction.