Richardson Highway
PDF Map
PDF Road Log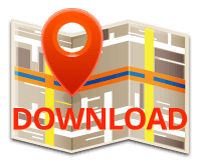 Richardson Highway
The Richardson Highway is Alaska's oldest highway. In 1898 a trail was pushed from Valdez to Eagle in the Interior of Alaska. Residents had requested money from Congress to improve the trail but by the time approval came through, the gold production in the Eagle area had declined. The funds were used instead to improve the Fairbanks portion because of the Felix Pedro find in Fairbanks. Stampeders left the Valdez to Eagle trail near the Gakona River and followed the river to its head waters. Here they joined the Castner trail which paralleled the Gulkana river to its source and then across the Alaska Range. They then traveled down the Delta and Tanana Rivers to Fairbanks. Major Wilds P. Richardson worked to upgrade the trail to a wagon road in 1910 after the Fairbanks gold rush. It was made suitable for vehicles in the 1920s and paved in 1957.
The Richardson Highway connects Valdez (mile 0) and Fairbanks (mile 364). The drive will take you through the spectacular and narrow Keystone Canyon and across the Thompson Pass where you will find Worthington Glacier, one of the few glaciers in the world that you can drive to. From Valdez to Delta Junction there are many opportunities to view the Alaska pipeline, which parallels the highway. Summits along the route are high, with the Thompson Pass peaking at 2,805 ft.

View Our Alaska Mapbook Below.
Valdez Copper Center Wrangell-St Elias Glennallen Delta Junction Fairbanks