Klondike Highway
PDF Map
PDF Road Log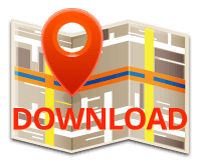 Klondike Highway
The Klondike Highway is 715 km/445 mile highway that connects Skagway Alaska to Whitehorse and Dawson City Yukon, the heart of the Klondike Gold Rush in 1898. Beginning at Skagway, the road climbs steeply for 22 km/14 miles to the 3,292 foot/1003 m summit of the White Pass near the Alaska/Canada border. It is 174 km/108 miles from Skagway to Whitehorse, and a further 541 km/336 miles from Whitehorse to Dawson City.
Click here to view the Klondike Highway Map
The Klondike Highway roughly parallels the route taken by the prospectors in the 1898 Klondike Gold Rush. It was a grueling journey from Skagway over the Chilkoot Pass or the White Pass to Carcross. From there, prospectors continued by boat or raft along the Yukon River, through Whitehorse to Dawson City.
The last section of the Highway was built from Skagway to Carcross in 1978 and is known as the South Klondike Highway. As the highway winds out of Skagway towards Whitehorse you will encounter beautiful lakes and rivers including the stunning Emerald Lake at km 117 (57 km south of Whitehorse). In 1986 the highway became important as a commercial trucking route, with the abandonment of the White Pass Railroad from Carcross to Whitehorse. The White Pass & Yukon Railway is a popular way for visitors to take a day trip from Skagway to Carcross Yukon.
The only population center between Skagway and Whitehorse is the community of Carcross, however, there are several small communities between Whitehorse and Dawson, including Carmacks, Minto, Pelly Crossing, and Stewart Crossing.
Braeburn Lodge at km 280. Don't miss this favorite stop on the way to Dawson City. It is home to world famous cinnamon buns, monster sandwiches, great fishing and souvenirs. 89 km from the Alaska Highway junction. Gas & Diesel available. 867-456-2867
Carmacks is at the junction of the Klondike Hwy and the Robert Campbell Highway, which leads to Faro and Watson Lake. In 1893 George Carmack, who would later discover gold in Dawson, found coal near Five Finger Rapids and went about developing a coal mine. Carmack built a cabin, which became a trading post and the community of Carmacks was born. It wasn't long before it became an important riverboat stop between Whitehorse and Dawson. The settlement continued to grow when the Overland Trail was routed through Carmacks in 1901. In 1955 a branch road was completed from Carmacks to Dawson. This ended Sternwheeler traffic and resulted in the demise of many small river communities, however, Carmacks was one of the few to survive.
Dawson City, is the heart of the world-famous Klondike Gold Rush of 1898. As many as 60,000 annual visitors come to Dawson, some looking for gold, others to explore it's rich history.
View Our Alaska Highway Mapbook Below.
Skagway Carcross Whitehorse Dawson City