Klondike Highway
PDF Map
PDF Road Log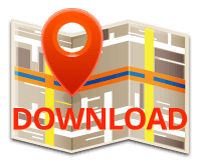 Klondike Highway
The Klondike Highway is 715 km/445 mile highway that connects Skagway Alaska to Whitehorse and Dawson City Yukon, the heart of the Klondike Gold Rush in 1898. Beginning at Skagway, the road climbs steeply for 22 km/14 miles to the 3,292 foot/1003 m summit of the White Pass near the Alaska/Canada border. It is 174 km/108 miles from Skagway to Whitehorse, and a further 541 km/336 miles from Whitehorse to Dawson City.
Click here to view the Klondike Highway Map
The Klondike Highway roughly parallels the route taken by the prospectors in the 1898 Klondike Gold Rush. The last section of the Highway was built from Skagway to Carcross in 1978 and is known as the South Klondike Highway. As the highway winds out of Skagway towards Whitehorse you will encounter beautiful lakes and rivers including the stunning Emerald Lake at km 117 (57 km south of Whitehorse).
The only population center between Skagway and Whitehorse is the community of Carcross, however, there are several small communities between Whitehorse and Dawson, including Carmacks, Minto, Pelly Crossing, and Stewart Crossing. The White Pass & Yukon Railway is a popular way for visitors to take a day trip from Skagway to Carcross Yukon.
View Our Alaska Highway Mapbook Below.
Skagway Carcross Whitehorse Dawson City