Klondike Highway
PDF Map
PDF Road Log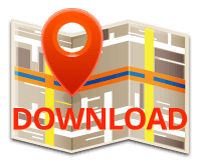 Klondike Highway
The 715 km/445 mile Klondike Highway, which is mostly paved, connects Skagway Alaska and Dawson City Yukon, heart of the Klondike. Beginning at Skagway, the road climbs for 14 miles/22.5 km to the 3,292 foot/1003 m summit near the Alaska/Canada border.The Highway roughly parallels the route taken by the prospectors in the 1898 Klondike Gold Rush. The only population center along the 114 miles/183 km of connecting routes between Skagway and Whitehorse is the small community of Carcross.
The last section of the highway, from Skagway to Carcross was completed in 1978 and became part of the Klondike Highway 2. In 1986 it became important as a commercial trucking route, with the abandonment of the White Pass Railroad from Carcross to Whitehorse.
As the highway winds out of Skagway towards Whitehorse you will encounter beautiful lakes and rivers. The only population center between Skagway and Whitehorse is the community of Carcross, however, there are several small communities between Whitehorse and Dawson.
View Our Alaska Highway Mapbook Below.