Locations in South Central
Valdez

| South Central
Valdez is a Year Round Playground and is a city that needs to be on every visitors list of must do's. It has a spectacular mix of tidewater glaciers, forests and mountains unequaled in the State and offers incredible recreational opportunities throughout the year. After you see the breathtaking mountain scenery and experience glacier and wildlife viewing in Prince William Sound, you will see that even Mother Nature has her favorites. Located on the north shore of a deepwater fjord in Prince William Sound, Valdez is only 120 air miles east of Anchorage but is a 305 mile drive via the Richardson and Glenn Highways. It is also the southern terminus of the Trans-Alaska oil pipeline. Construction of the Trans-Alaska oil pipeline terminal and other cargo transportation facilities brought rapid growth in the 1970s.
Valdez is a travelers dream with excellent campgrounds and hotels and numerous restaurants. It has so many incredible tours and attractions that is impossible to choose a favorite. There are two outstanding Glacier trips and a fantastic helicopter tour that would be the highlight of any Alaska vacation.
Valdez Convention & Visitor Bureau is an excellent place to begin your stay in Valdez. 309 Fairbanks Drive. Open year-round. 907-835-2984 www.valdezalaska.org
The city was named in 1790 by Senor Fidalgo for the celebrated Spanish naval officer Antonio Valdez y Basan. In 1898 it became a debarkation point for prospectors seeking a route to Dawson City and the Klondike gold fields. Gold was soon discovered in the area and the city was incorporated in 1901.
Miners and supply packers founded the community of Valdez at the turn of the century. In 1899, a pack trail was opened from the town to the gold fields in the upper Yukon basin and became Alaska's first highway, the Richardson.  It had several names as it was known first as the Eagle Trail, and later as Valdez-Fairbanks Wagon Road.
The March 1964 Good Friday earthquake in Prince William Sound was the second most powerful earthquake ever recorded (9.2 magnitude) ,
which resulted in a tsunami that destroyed the original city, killing 30 people. Rather than abandon their town, Valdez residents elected instead to simply move it—literally—four miles away. They chose a rock-firm area which had been suggested as an alternate location for the town in 1911. Some moved their older homes but most built modern, contemporary structures.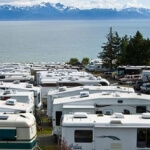 Bear Paw RV Park offers full hookups, dump station, cable TV, free Wi-fi & separate tenting area. Centrally located across from the …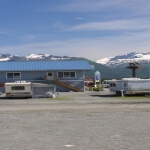 Eagle's Rest RV Park, A Good Sam RV Park with full hookups (20 to 50 amp), 70 foot pull throughs, separate tent …
Currently we do not have any listings here.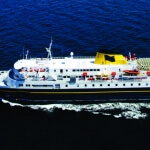 The Alaska Marine Highway provides year-round ferry transportation throughout Southeast Alaska. The ferries provide residents and visitors with an opportunity to experience …