Seward Highway
PDF Map
PDF Road Log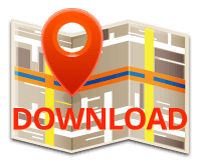 Seward Highway
The 127 mile/204 km Seward Highway has been designated a National Forest Scenic Byway. It connects the cities of Anchorage and Seward traveling past salt water bays, ice-blue glaciers, and alpine valleys. The first 50 miles of the highway twists and turns along the base of the Chugach Mountains, and the shore of Turnagain Arm.
The 37-foot tides here are exceeded only by those in Nova Scotia's Bay of Fundy. The waters racing out of the inlet expose miles of mud flats and when they return, frequently create 6-foot bore tides.
37 miles from Seward, the route joins the Sterling Highway which continues down the peninsula to Soldotna, Kenai, Ninilchik, Anchor Point, and Homer. The Alaska Railroad parallels the Seward Highway to Portage, where it has a branch line to Whittier Alaska -port for the Alaska Marine Ferry System. Alaska Marine Ferry System has service to Valdez and Cordova. The railroad also serves Seward, which was the original starting point of the Alaska Railroad.
Just past the turn-off for Portage Glacier, you will enter the Kenai Peninsula Borough – over 25,000 square miles of scenic park lands, forests, volcanoes, glaciers, coastline, rivers, and unique communities. Here it is easy to try your luck at hooking a world record king salmon or a giant halibut, photograph a Russian church, or view sea lions, whales, and seabirds on a scenic cruise, all on the same day!
Updates on Road Conditions and Construction: http://511.alaska.gov
Warning: The mudflats along the coast from Anchorage to Portage (Turnagain Arm) exhibit quicksand-like conditions. It is extremely dangerous to walk on the beach or mudflats in this area.
View Our Alaska Mapbook Below.
Anchorage Girdwood Portage Whittier Hope Seward