Seward Highway
PDF Map
PDF Road Log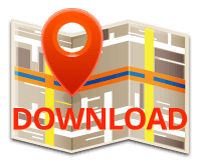 Anchorage to Portage
Anchorage
Girdwood
Portage
Whittier
Hope
Seward
Portage Glacier Recreation Area – Access via a 5 mile/8 km paved highway. Three U.S. Forest Service campgrounds with more than 64 camping spaces are located approximately a mile apart on the Portage Glacier Road: Beaver Pond Campground, Black Bear Campground, and Williwaw Campground. The road ends at a large parking lot overlook at the western end of Portage Lake with excellent views of the icebergs floating in the lake.
Begich Boggs Visitor Center – Open from Late May to mid September, 7 days a week. 907-783-2326. Forest Service Naturalists describe the many phenomena associated with the glacier. A self-guided trail begins south of the visitor center. During July and August you can see spawning salmon in nearby Portage Creek.
Portage Glacier is one of Alaska's most accessible and frequently photographed glaciers. Icebergs, weighing many tons, are blown about on Portage Lake (600 ft. deep), creating an ever-changing panorama of weather-sculptured blue ice.
Whittier
– The gateway to beautiful Prince William Sound, is only 63 miles from Anchorage. It is accessible by car, bus or via the Alaska Railroad. There are a number of great tours available in Whittier. Below are three we recommend.
www.whittierchamber.com