Locations in Kenai Peninsula
Whittier

| Kenai Peninsula
Whittier, the gateway to beautiful Prince William Sound, is only 63 miles from Anchorage. It is accessible by car, bus or via the Alaska Railroad. Surrounded by three magnificent glaciers Whittier is an ice-free port. In November 1941, a port and railroad terminus project was undertaken by the U.S. Army for transport of fuel and other supplies into Alaska. On November 20, 1942, the "holing through" ceremonies were held on the Whittier-cutoff and the first train was run through the tunnels on March 10, 1943. The Portage tunnel is 0.9 miles long and Whittier tunnel is 2.5 miles.
Change came in 2000 when, for the first time ever, residents were able to reach Whittier by road. The State of Alaska transformed the existing railroad tunnel into a one-lane, combination highway and railway tunnel, which allows cars and trains to take turns passing through. This effort is the longest combined rail and highway tunnel in North America.
Whittier is the site of many outdoor activities which include fishing, kayaking, scuba diving, boating, and photography. Visitors can hike the Portage Pass Trail, go fishing on one of several area charter operations or explore Prince William Sound with some of the best Glacier Tour operators in the State.
Whittier Chamber of Commerce Uncover the great adventures of Prince William Sound in Whittier. Hiking, kayaking, glacier cruising, wildlife watching, fishing, cabin cruising and sitting enjoying the awe inspiring views of Prince William Sound
www.whittierchamber.com
The Kenai – Alaska's Playground: No other destination offers such an up close and personal Alaskan experience. With over 15,000 square miles of extraordinary adventure and excitement to choose from, even the rest of the state comes here when they need a reminder of why they moved to Alaska in the first place. That's why it's known as Alaska's Playground.
Check out Online Specials, a Free Kenai Peninsula Travel Planner and a Free Passport to Adventure on the Kenai. Full of discount coupons for your visit to the Kenai Peninsula. 35571 Kenai Spur Hwy, Soldotna. 800-535-3624
www.kenaipeninsula.org
The Inn at Whittier is a full service hotel with 25 rooms. This beautifully designed hotel sits overlooking the Whittier Harbor. 907-472-3200
Whittier Parking and Camping offers supervised parking in the center of town and a separate campground with 50 unserviced sites, some adjacent …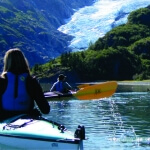 Lazy Otter Charters is family owned and operated and will take you on a customized Prince William Sound adventure. Small boat Glacier …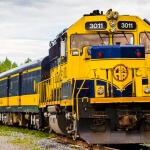 Alaska Railroad For over 90 years, the Alaska Railroad has connected over 500 miles of Southcentral and Interior Alaska, serving Anchorage, Talkeetna, …
Currently we do not have any listings here.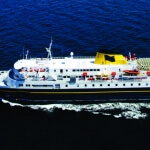 The Alaska Marine Highway provides year-round ferry transportation throughout Southeast Alaska. The ferries provide residents and visitors with an opportunity to experience …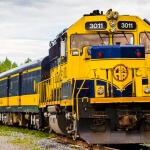 Alaska Railroad For over 90 years, the Alaska Railroad has connected over 500 miles of Southcentral and Interior Alaska, serving Anchorage, Talkeetna, …