Parks Highway
PDF Map
PDF Road Log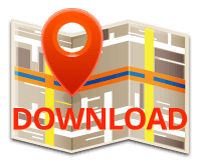 Parks Highway
Over twelve years and $150 million went into the completion of the Parks Highway in Alaska, which extends through 358 miles/576 km of Alaska's most rugged terrain from Anchorage to Fairbanks. Yet the George Parks Highway need not be feared, because it is the state's widest and best year-round road. To view our Parks Highway Map PDF click here. The Parks Highway connects visitors to Denali National Park, where you will find, Denali, North America's tallest  mountain.  There are excellent views of Denali from mile 70 at Willow and the rest areas at mile 134.8 and mile 163. Both offer spectacular views of Denali on a clear day. At mile 104 there is a good view of the three tallest peaks in the Alaska Range: Foraker, Hunter and Denali, left to right. At mile 132.5 you you enter Denali State Park when heading north and leave the State Park at mile 168.5. The entrance to Denali National Park is at mile 237. The name Denali translates to "The Great One" and seems very appropriate for this 20,310-foot mountain.
The Parks Highway has over 40 bridges to cross with the longest being a 1050-foot span of the Susitna River at mile 104. The most spectacular has got to be Hurricane Gulch Bridge, as it is a breathtaking 254 feet above the white water of Hurricane Creek.
The Parks Highway mile markers in the following highway description correspond to the numbers appearing on the mileposts on the side of the highway. The Parks Highway mileposts are placed every mile for the entire length of the road (with some exceptions where the gap between mileposts is longer). This description of the highway begins in Anchorage and follows the route's 358 miles to Fairbanks. The first 36 miles of this road log are on the Glenn Highway. When you reach Wasilla, you will join the Parks Highway.
For a complete list of Things to do in Alaska, visit our Things To Do section. For information on places to camp, visit our section on camping in Alaska. To determine when you should plan your trip to Alaska, visit our page on the best time to visit Alaska. Finally, many visitors to the north want to experience the Northern Lights, so we've put together  a page of detailed information on how and when to see the Northern Lights in Alaska.
Updates on Road Conditions and Construction on the Parks Highway: http://511.alaska.gov