Talkeetna

| Mat-Su
Talkeetna was established as a mining town and trading post before Wasilla or Anchorage existed. The Talkeetna and Chulitna Rivers join the Susitna River at the end of Main Street and the town takes its name from an Indian word K'Dalkitnu, meaning, "rivers of plenty."
Legends, lore and history abound in Talkeetna. It is listed on the National Register of Historic Places and several of its buildings are historical landmarks. Discover fascinating stories of Talkeetna's past, Denali climbers, and frontier living as you stroll through the Downtown Historic District. Perhaps stopping in at the Fairview Inn to whet your whistle, where President Harding did as much when he paid the town a visit in 1923. Many artisans, crafters and musicians make this their home.
Summer events include 'Moose on Parade', which has local residents decorate moose cut outs and place them around Talkeetna. Pick up a map marking locations of the moose from one of the stores in town or at the Chamber's info kiosk. The event ends with a 'Moose Art' parade on the 4th of July followed by an auction.
Mountain climbers from all over the world come to Talkeetna to challenge Denali (Formerly
Mt. McKinley), adding an international flavor to the town. Scenic flights are offered by local air services, giving visitors the opportunity to see North America's tallest mountain up close or even make a Glacier Landing.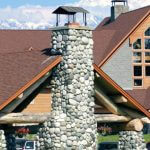 Talkeetna Alaskan Lodge is set on a ridge above the town of Talkeetna and offers majestic views of Denali and the Alaska …
Built in the early 60's, is known for its casual atmosphere and wonderful hospitality. Just off Main St. in a quiet setting …