Palmer

| Mat-Su
Surrounded by Alaska's rich history and lore, Palmer is a quiet town, with a population of 6,000. It was originally settled by the Dena'ina and Ahtna Athabaskans who lived in the area for thousands of years. They practiced a subsistence lifestyle and traded with other local native groups.
The first white settlers were homesteaders who carved a permanent community out of the Alaska wilderness. Construction of the road system and the Alaska Railroad fueled population growth and Palmer is now a bedroom community for Anchorage. Whether you want to golf, fish, hike the many trails in the area or eat a fantastic meal Palmer is the place for you. The pedestrian-friendly downtown is filled with small shops offering books, gifts and arts and crafts from the area's artisans. From just about any point in Palmer you are ringed by majestic mountain peaks.
Palmer Museum & Visitor Center in the rustic log cabin downtown. Open daily in the summer. Items from Palmer's pioneer days are displayed in the museum. 723 South Valley Way. 907-745-8878
palmermuseum.org
Six miles from Palmer, Mile 1.5 Bogard Road, Wasilla. 36 campsites, 10 picnic sites, water, toilets, and a boat launch. Check Visitor …
mile 36.3 Glenn Hwy. 1-877-745-6120, 907-745-6120
mile 17 Old Glenn Highway. 86 spaces for tents or RV's, flush toilets, showers, dump station, picnic tables, grills, park  pavilions. River …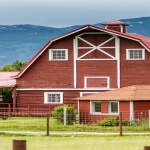 Musk Ox Farm For 55 year this nonprofit has been practicing gentle, low-stress animal handling in raising musk oxen for their incredible …
Currently we do not have any listings here.