Alaska Highway
PDF Map
PDF Road Log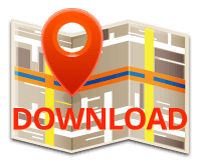 Alaska Highway
The Alaska Highway was the engineering marvel of World War II and was once described as the largest and most difficult construction project since the Panama Canal. The highway is often referred to as the Alaskan Highway or the Alcan Highway, which came from shortening "Alaska and Canada Highway." Whether this is your first time driving the Alaska Highway or you're a seasoned traveler of the Alcan, we hope the following information will be an helpful in planning your drive. You can view our handy Alaska Highway Map PDF here. You can also download our PDF mile-by-mile road log to use when traveling the highway and unable to access the internet. Don't forget to pickup a copy of our Alaska Highway Mapbook as your handy companion for your trip north. It's full of detailed maps of highways and towns. You can view it online further down this page.
The Alaska Highway is 2,224 Km/1382 miles long and stretches from Dawson Creek, British Columbia to Delta Junction Alaska. It was originally 1422 miles long, but due to highway re-construction and re-routing, it is now 40 miles/64 km shorter. Alaska, however, has not changed the original mileposts, so there is a mileage discrepancy of 40 miles when you cross the Alaska/Yukon border.
Yes, the Alaska Highway is paved. The highway surface is paved or chip sealed (which is more common) from beginning to end, however, there are still rough patches, large bumps and plenty of summer construction to watch for. Most of the rough sections are marked by signs or red markers/flags on the side of the road, but not all, so stay alert. You may encounter long sections of new chip seal which can be very dusty so drive with your headlights on at all times. Finally, pay close attention to all highway signs as they will alert you to changing road conditions.
The Alaska Highway starts in Dawson Creek, British Columbia and ends Delta Junction, Alaska. From Dawson Creek, the Alaska Highway runs 970 km/595 miles to Lower Post where it enters the Yukon. It then winds its way through the Yukon for another 892 km/550 miles, passing through Whitehorse and crossing into Alaska at mile 1182/km 1903. From the Alaska border the Alcan Highway Continues on to Delta Junction at mile 1422/km 2224, where the Alaska Highway joins the Richardson Highway for the remaining 98 miles/158 km to Fairbanks AK.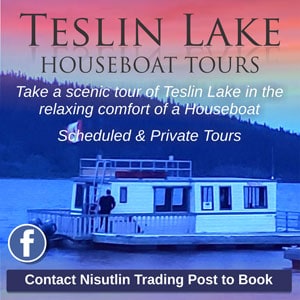 We have broken our Alaska Highway Road Log into five sections:
The Alaska Highway From Dawson Creek to Ft. Nelson
The Alaska Highway From Ft. Nelson to Watson Lake
The Alaska Highway From Watson Lake to the Alaska Border
The Alaska Highway From the Alaska Border to Delta Junction
View Our Alaska Highway Mapbook Below.
Alcan Highway History
It was truly a wilderness trail with gravel roads, steep grades, muskeg and log bridges to navigate. The difficult and exhausting work inspired one poet to write:
'The Alaska Highway, winding in and winding out, fills my mind with serious doubt, as to whether 'the lout' who built this route, was going to hell or coming out!'
It also took unprecedented cooperation between the Canadian and United States governments to make construction possible. In 1936, President Franklin D. Roosevelt lobbied Canadian Prime Minister Mackenzie King for a highway connecting Canada and Alaska. The highway could be used to shore up military defenses on the west coast in case of a Japanese attack. It wasn't until the attack on Pearl Harbor that both Nations agreed on the importance of such a road and quickly put the wheels in motion.
The United States Army approved a plan for the construction of the Alaska Highway on February 6, 1942 and received authorization from the U.S. Congress and President Roosevelt only five days later. Canada agreed to the construction, however it required the United States to pay the full cost of building the highway. All facilities in Canada were to be turned over to Canadian authority at the end of the war. Less than a month later, on March 8, 1942 construction began.
More than 11,000 soldiers and engineers, 16,000 civilians and 7000 pieces of equipment were called upon to build this 1500 mile road through the vast wilderness of northern Canada and Alaska. In less than nine months these hardy men managed to connect Dawson Creek, British Columbia and Delta Junction, Alaska. And, on November 20, 1942, the official ribbon cutting took place at mile 1061, known as "Soldiers Summit."
The successful completion of the Highway in such a short time was accomplished by having teams start in both Dawson Creek and Fort Nelson and work their way north. Meanwhile, two other teams started in Whitehorse and worked in opposite directions; one southeast towards Dawson Creek and one northwest towards Alaska. The fifth and final team pushed the road through from Delta Junction to the Canadian Border. The final tally for the Alaska Highway was approximately $140 million U.S. dollars, making it the most expensive construction project of World War II.