Locations in British Columbia
Fort Nelson

| British Columbia
Fort Nelson was established first as a Hudson Bay Trading Post in 1805 and named after Admiral Nelson of the British Navy. Fort Nelson remained a small outpost until the US Army arrived in early 1942. They named Fort Nelson, "Zero", because on their maps Fort Nelson was the beginning of two very important roads: the Alcan leading to Delta Junction, Alaska and the other to Fort Simpson, Northwest Territories (now called the Liard Highway, part of the Deh Cho Route). The Fort Simpson, Mackenzie River Route was an alternate highway built in the event of Japanese attack on the Alaska Highway.
When the troops heading south met the troops heading north, at Contact Creek on September 24, 1942, it marked the completion of the Highway between Dawson Creek and Whitehorse. It was only after the opening of the Highway that Dawson Creek was officially named Mile 0, as it was the Highway's southernmost point.
Fort Nelson's economy has always been based on forestry, oil & gas. However, the oil and gas industry is currently struggling because of historically low oil prices and there has also been a downturn in demand for forestry products. Tourism has become a very important part of the economy and there are a large number of businesses in town that cater to the visitor. North America's largest gas processing plant and one of the largest deposits of shale gas in North America is found near Fort Nelson.
Fort Nelson is a major transportation hub in the north. There is regular scheduled air service, it is the northern railhead of CN Rail, and the world famous Alaska Highway doubles as main street.
Visitor Info Centre This is one of the nicest Centers on the Highway. Stop by to pick up a  free copy of the Northern Rockies Travel Guide or ask the travel advisors for more information about travel in Northern BC. 5500 Alaska Highway. 250-774-6400
www.tourismnorthernrockies.ca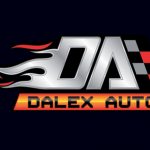 Dalex Auto Services is a full service automotive/RV repair specialist. Services include: alignment, brakes, tune-ups, oil changes, electrical and driveability diagnostics. They …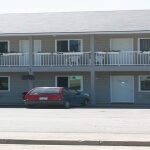 Downtown Fort Nelson, Kacee's is locally owned and operated. They offer kitchenette suites, laminate floors and large rooms. It is a very …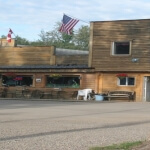 RV Park with pull through sites, full hookups, 30 amp service, RV wash, laundry, Gift Shop. Wi-fi hotspots and cable TV in …
Currently we do not have any listings here.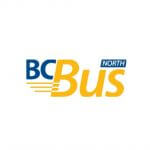 BC Bus North is The province of BC's new service. it will include two round-trips per week between Prince Rupert and Prince George; Prince …