Glenn Hwy & Tok Cut-off
PDF Map
PDF Road Log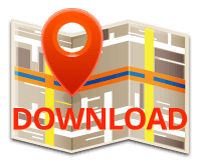 Glenn Hwy & Tok Cut-off
The Glenn Highway & Tok Cut-off are part of Alaska Route 1 which connects The Alaska Highway and Anchorage. The 125 mile section from the Alaska Highway, at Tok, to the Richardson Highway is called the Tok Cut-off. The route joins the Richardson Highway for 13.5 miles before turning west on the Glenn Highway (at Glennallen) and continuing 189 miles to Anchorage. If you are going to Valdez, continue on the Richardson Highway, heading south (Richardson Highway Log). The total distance from Tok to Anchorage is 328 miles/528 km.
The highways grades are moderate, and the entire route is paved. It parallels the Mentasta and Wrangell mountain ranges and spans the fertile, crop-producing Matanuska Valley. The area is populated by bear, moose, caribou, & Dall sheep and there is good grayling, trout & salmon fishing in many of the streams and rivers.
Since many Northbound travelers will be turning onto the Tok Cut-off at Tok, the following highway description begins there. The mileage figures in bold correspond to the markers in place along this section of the Highway.
View Our Alaska Mapbook Below.