Alaska Highway
PDF Map
PDF Road Log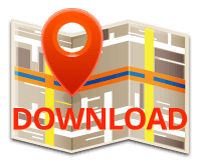 Dawson Creek to Fort Nelson
View Our Alaska Highway Mapbook Below.
Dawson Creek Fort St John Fort Nelson
0
Dawson Creek. Elevation 2,185 ft. Junction of Alaska Highway and Highway 97 (Hart Highway) to Prince George.
2.4 
Mile 0 RV Park, Walter Wright Pioneer Village.
3.2 
Dawson Creek Public Golf Course.
5.3 
Parking.
12.1
Parking.
14 
Farmington Fairways and Campground 250-843-7774, 9-hole  par 36 golf course, driving range, licensed clubhouse, rentals. Campground  pull throughs with hook-ups, firepits, tables, pit toilets and sani station.
16.5 
Parking on right northbound.
23.6 
Farmington Store. Fuel, groceries and liquor.
26 
Kiskatinaw Provincial Park, South access, 5 km. 28 camp sites, water, firewood, tables and fishing. Fee area.10 km/6.2 mile loop road on old Alaska Highway rejoins the highway at km 34/mile 21.
29.3 
Parking on right northbound
31.9 
Kiskatinaw River Bridge. Rest Area on right northbound, picnic tables and toilets.
48 
Brake check and parking on both sides of highway at  top of hill overlooking the Peace River. Litter bins and toilets.
49.8
Parking with view of Peace River Valley.
55 
Peace Island Provincial Park. Picnic tables and boat launch.
55.3 
Peace River Bridge. 712 meters
56
(HM 36) Taylor
Population 1200. Gas, groceries, accommodations, post office, restaurants. Nestled on the banks of the majestic Peace River, Taylor offers a wide variety of recreation and amenities. A $40 million natural gas scrubbing plant & oil refinery are here at the beginning of a 700-mile natural gas pipeline which supplies Vancouver & western Washington.

64 
Fort St. John Airport.
71 
Free dump station on right northbound.
75.6
(HM 48) Fort St. John
The largest centre in the Peace River North region, and a transportation hub for the Peace. Oil and gas, forestry and agriculture are also important to the local economy.
79.5
Beatton Provincial Park, 8 km side road. 37 camp sites.
81
Charlie Lake, gas, accommodations.
86
Junction with Highway 29.  Access the town of Hudson's Hope and Chetwynd, (at the junction of the Hart Highway). You can also access the The 600-ft. high W.A.C. Bennet Dam across the Peace River valley which created the 640-square mile Williston Lake, the largest lake in BC.
86
Charlie Lake Provincial Park. Turn east on the paved loop road. 58 Sites, picnic tables, kitchen shelters, outhouses and RV dump station. Water and parbage containers. Camping fees.
95
Parking area.
105.2
Parking.
115
 The Shepherd's Inn (HM 72)

126
Rest Area, tables, toilets and playground.
162
Wonowon (HM 101)
This small highway settlement is the gateway to a vast wilderness of mountains, rivers and lakes accessed by the Alaska Highway. Formerly known as "Blueberry," Wonowon was the site of a traffic control gate during World War II.
183.6
Parking, litter barrel.
200
Parking at top of hill.
218
Parking.
226
Buffalo Inn (HM 143)

226
Pink Mountian (HM 143)
231.9
 Sasquatch Crossing Lodge (HM 147)

232.9
Beatton River.
233.4
Parking, point of interest sign on Suicide Hill.
250.5
Large parking area.
256.2
Sikanni Chief River Bridge. Spring fishing for grayling. Fall fishing for pike.
256.5
Sikanni River RV Park, full or partial hook-ups, clean restrooms.
258.2
Parking.
278.4
Buckinghorse River, Provincial Park (HM 175)
Fee area, 33 camp sites, tables, toilets, drinking water. Swimming and fishing in river.
279
(HM 175) Buckinghorse River Lodge

282.5
Parking, litter barrel.
284.2
Redfern-Keily trailhead.
293
Large parking area, litter barrel.
320
Parking , litter barrels.
357.7
Bougie Creek, parking.
359
Bougie Creek, parking.
364.7
Prophet River (HM 233)
365.5
Adsett Creek, parking.
374.5
Parking, litter barrel.
419.3
Large parking area, litter barrel.
426
Jackfish Creek.
426.5
Andy Bailey Provincial Park, access by 12 km  gravel road. Day-use area, 5 campsites, (not recommended for large vehicles) water, picnic tables, toilets, beach, swimming and boat launch. No turnaround area.
435
Natural Gas processing plant.
451
Muskwa River Bridge. Lowest point on highway 1,000 ft. Muskwa is Indian for "bear", and the area has many.
454
Fort Nelson Population 5,900.