Locations in Kenai Peninsula
Soldotna

| Kenai Peninsula
Soldotna is the central hub of the Kenai Peninsula and is located just 150 miles from Anchorage via the Seward and Sterling Highways. Unlike most towns in Alaska, which were founded during the gold rushes, Soldotna wasn't settled until about 1947 by Homesteaders.
The world famous Kenai River is one of Soldotna's main attractions. You may fish from the river bank or launch a boat and take to the waterways. Soldotna is home to many top notch-fishing guides who have a reputation for helping visitors find and catch trophy Kings as well as smaller Silver Salmon, Dollies and Rainbow trout.
In 1985, Soldotna resident Les Anderson caught a world-record King Salmon (on a line). He hooked it in the Kenai River and it weighed in at 97 lbs. 4 oz. His incredible catch is on display at the Soldotna Visitor Center.
While visiting Soldotna, stop by one of three open air markets to get a taste of life on the Kenai Peninsula. Tuesday is the Farmers Fresh Market, 3-6 at 33955 Community College Dr. Soldotna's Wednesday Market is 11-9 at Soldotna Creek Park, with a FREE concert in the park from 6-9. Saturday is the Central Kenai Peninsula Farmers Market from 10-2 at the corner of the Spur Highway and Corral Street.
Of course Soldotna is famous for first class fishing and great accommodations, but did you know that the list of other activities is endless as well! Wildlife viewing, flightseeing, fly out fishing, bear viewing, bird watching, horseback riding, canoe and hiking trips, winter recreation, shopping, gourmet dining and more await you!
Soldotna Chamber of Commerce and Visitor Center is just south of the Kenai River Bridge. Home to the world record sport caught king salmon mount and other wildlife displays. You will also find brochures, maps and information on local activities and events. The visitor center offers a fishing rod & binocular loan program. Open 9-7, daily in the summer. Also located within the visitor center is the Logo Shop with souvenirs, Soldotna logo apparel and more. 907-262-9814.
VisitSoldotna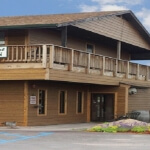 35041 Kenai Spur Hwy. Standard rooms and fully equipped apartments. Free Internet access available in our lobby. Complimentary continental breakfast. 907-262-9169, 1-866-262-9169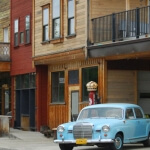 Diamond M Ranch Resort offers a variety of cabins and historical suites. Located between Kenai & Soldotna, close to the famous Kenai …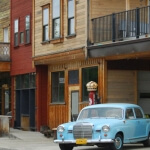 Diamond M Ranch Resort offers a variety of cabins and historical suites. Located between Kenai & Soldotna, close to the famous Kenai …
Just across the Kenai River Bridge,  has 220 campsites, picnic tables, fire pits, toilets, water, dump station  and boat launch. Fee area.
Has 40 camp sites, some pull-through's, tables, fire pits, picnic shelter, toilets, water, fishing, and boat launch. There  are day use or …
Currently we do not have any listings here.