Locations in Kenai Peninsula
Kenai

| Kenai Peninsula
The city of Kenai Alaska is centrally located on the Kenai Peninsula, overlooking the mouth of the Kenai River. Originally settled as early as 1000 A.D. by Dena'ina Athabascans, Kenai expanded with the influx of Russian fur traders in 1791. Stroll sandy beaches that command a spectacular view of Cook Inlet, experience the history and culture by taking a walking tour through Old Town, or enjoy some of the best fishing around on the world famous Kenai River.
Kenai is on the Cook Inlet, 156 miles south of Anchorage and 90 miles north of Homer. Considered the transportation hub of the Kenai Peninsula, it is home to the peninsula's biggest and busiest airport. Dubbed the "oil capital of Alaska", Kenai's modern economy is based on the oil and gas industry and commercial fishing, but tourism is now playing a more important role.
Kenai has a population of 7,464 and boasts magnificent views of Cook Inlet and Mt. Redoubt volcano. At the 'end of the road' is Captain Cook State Park, the western end of the Swanson River canoe system and the city is surrounded by the Kenai National Wildlife Refuge.
The Kenai Visitors & Cultural Center welcomes visitors year-round. It houses an impressive permanent collection of Native Alaskan and local artifacts, art exhibits, and is home to the largest collection of mounted bald eagles in North America. In the gift shop you can purchase souvenirs, books, music and local products. During the summer months there is the Saturday Market, a summer food and crafts market that is open from 10am to 5pm. 11471 Kenai Spur Highway. 907-283-1991
www.visitkenai.com
The Kenai – Alaska's Playground: No other destination offers such an up close and personal Alaskan experience. With over 15,000 square miles of extraordinary adventure and excitement to choose from, even the rest of the state comes here when they need a reminder of why they moved to Alaska in the first place. That's why it's known as Alaska's Playground.
Check out Online Specials, a Free Kenai Peninsula Travel Planner and a Free Passport to Adventure on the Kenai. Full of discount coupons for your visit to the Kenai Peninsula. 35571 Kenai Spur Hwy, Soldotna. 800-535-3624
www.kenaipeninsula.org
Shortly after establishing Kodiak as a trading center in 1784, the colonizing Russians began to look for other places where similar communities could be set up as "controls" for area rule. Kenai was the first of these "controls."
In 1791, Russia built Fort St. Nicholas (also known as Saint Nicholas Redoubt) in the midst of an Athabascan Dena'ina community near the present site of Kenai. This became the Russians' second permanent settlement in Alaska. The Dena'ina hunted, fished, farmed, and trapped in this area but the Russians were only interested in the fur trade.
Alaska became part of the U.S. in 1867. The U.S. Military in Kenai established Fort Kenay from 1867 to 1869. A post office soon followed and a village grew up around it.
In 1957, oil was first discovered in Alaska near the Swanson River in Kenai and oil's "boom years" were ushered in.
Today, Old Town Kenai still shows remnants of its Russian history. A self-guided walking tour takes visitors to the site of the old Russian parish, and the  Holy Assumption of the Virgin Mary Russian Orthodox Church where church services  are still held. Many Alaska Native and Russian artifacts are on display at  the Kenai Visitors & Cultural Center, where walking tour maps can be had at no charge.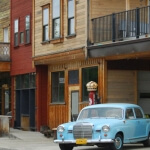 Diamond M Ranch Resort offers a variety of cabins and historical suites. Located between Kenai & Soldotna, close to the famous Kenai …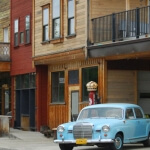 Diamond M Ranch Resort offers a variety of cabins and historical suites. Located between Kenai & Soldotna, close to the famous Kenai …
near the beach and ballpark, has picnic tables and fire pits, day-use park only. Within walking distance of downtown Kenai, the park …
929 Mission Ave. conveniently situated in Old Town Kenai, with spectacular views of the Kenai River. 907-283-5999
Currently we do not have any listings here.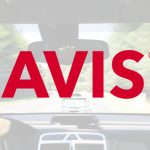 Avis Car Rental has locations all throughout the state of Alaska. Anchorage International Airport – 907-249-8260 Downtown Anchorage – 441 B Street. 907-277-4567 Fairbanks International …