Visitors planning to travel to Alaska always want to know… "What is there to do in Alaska?" The answer is easy…a lot! There are activities for everyone… whether you're looking to go flightseeing over Alaska's immense mountain ranges or get up close to incredible wildlife (just not too close!) there is an endless number of things to do in Alaska.
Alaska Attractions and Things to do
We have created lists of things to do in Anchorage, Fairbanks, Denali National Park, Juneau and beyond. Click on any category below to find a statewide list of attractions and use our search tool to filter results for the areas you're interested in visiting.
Discover an Amazing Alaska Itinerary
From 4 nights to 14 nights you'll find an Incredible Alaska Itinerary!
Many visitors don't know what to do in Alaska. We think you should start with the best things to do in Alaska and so we have created a list of the top attractions in 2022, based on the most visited towns and regions in Alaska.
Things to do in Anchorage, Alaska
Starting with things to do in Anchorage, which is the biggest city in Alaska. Anchorage is nestled along the shores of Turnagain Arm and home to 40% of the Alaska population. There is incredible hiking, biking and sightseeing around town. Tours of Anchorage on the big red Trolley are a great way to get acquainted with the city. If you're looking for uniquely Alaskan shopping experience, checkout Alaska Wild berry Products, Oomingmak Cooperative or the ULU Factory. To see some wildlife up-close, stop by the Alaska Zoo to see bears, wolves, Eagles and other exotic animals from outside of Alaska, like their resident Tiger.
Things to do in Fairbanks, Alaska
Fairbanks is the second largest city in Alaska and has a lot of amazing activities and things to do. Start your visit with a stop at the Morris Thompson Cultural and Visitor Center in downtown Fairbanks. Travel Advisors there will help you get the most out of your time in Fairbanks.
Visitors love to explore Fairbanks' rich gold rush history, camp on the shores of the Chena River or use it as a base camp for trips into the Arctic. If you are looking to head into the Arctic, check out Northern Alaska Tour Company. For adventures in Fairbanks, spend a day visiting Pioneer Park or take a tour with Riverboat Discovery. One of the most popular things to do in Fairbanks is to visit the Fountainhead Antique Auto Museum, which is full of amazing cars and vintage clothes.
Things to Do in Denali National Park
Let's start with Alaska's most famous mountain, Mount Denali. This is the tallest mountain in North America, at 20,320 ft tall and seeing Mount Denali is one of the most popular things to do in Alaska. Denali National Park in 230 miles north of Anchorage and 120 miles south of Fairbanks. Driving north from Anchorage, on a clear day, you will see Denali from the Parks Highway. The town of Talkeetna, 114 miles from Anchorage is where many flightseeing tours of Denali base themselves. Talkeetna Air Taxi is one of the best and they even offer the option of landing on a glacier. Denali Air, is located close to the entrance of Denali National Park and also offers flightseeing tours of Mount Denali (Formerly known as Mt. McKinley).
Besides taking a flight to Denali, you can also take a shuttle bus from the Denali National Park Visitor Center deep into the park to get the best and closest views of Denali possible (weather permitting). But Denali has more to offer than just looking at amazing views. you can also get adventurous. The Nenana River runs through the Denali townsite and offers incredible rafting. Denali Raft Adventures offer whitewater rafting as well as more relaxing scenic options. Denali Park Adventures has three adventure options to consider: Denali ATV, Denali Ziplines and Denali Jeep Tours.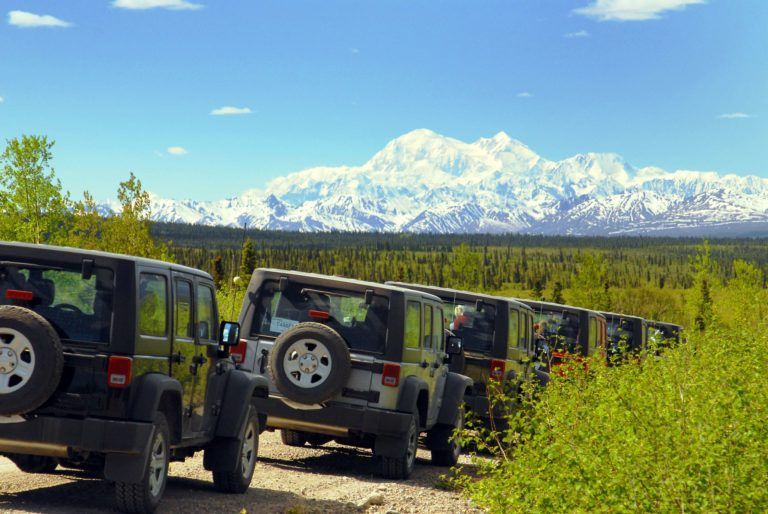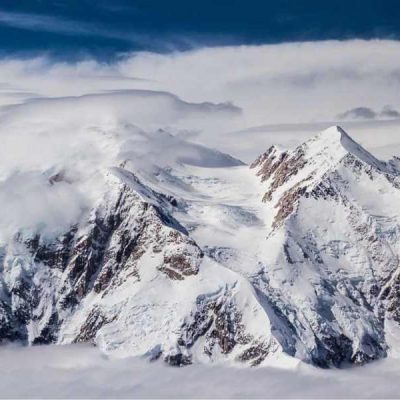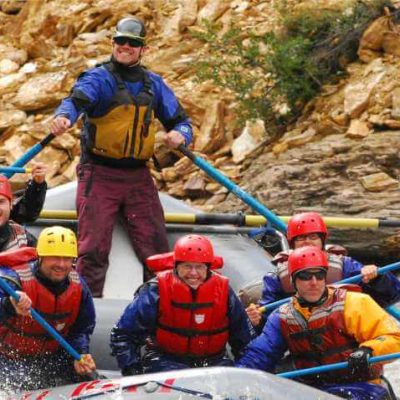 More Amazing Alaska Attractions
Did you know Alaska is one of the few places in the world you can drive to a glacier?
Some of the most iconic attractions in Alaska are Stunning glaciers and mountains. Almost everywhere you visit in Alaska you will encounter these. If glaciers and mountains are what you're looking for, Alaska is definitely the right place for you to visit.
Did you know Alaska is one of the few places in the world you can drive to a glacier? Mendenhall Glacier in Juneau is one of the most famous and most visited glaciers in Alaska. It is only 13 miles outside Downtown Juneau. There are hiking trails and a fantastic Visitor Center to explore.
Worthington Glacier, near Valdez, Alaska, is another easily accessible glacier. It is located 33 miles from Valdez, on the Richardson Highway. There is lots of parking for large RV's and hiking trails around the glacier.
Exit Glacier, near Seward Alaska, is part of the Kenai Fjords National Park. It is the only part of the park that can be reached by road. The rest of the park is reached via the boat tours that depart from Seward. The boat tours share the incredible scenery of the national park and are sure to come across plenty of marine wildlife.