Locations in South Central
Anchorage

| South Central
Embraced by mountain ranges and warmed by a maritime climate, Anchorage, Alaska, is alive year round with adventure, recreation, seasonal festivities, sporting events and more.
Recognized as a four-time All-American City, it is Alaska's largest city and is surrounded by spectacular wilderness.
Anchorage has much to offer the visitor and is an excellent place to headquarter as you explore the myriad of things to do nearby. In summer months, enjoy endless hours of fun under the midnight sun. Flightsee over snowcapped mountains, cruise cobalt waters to see Alaska's abundant sealife, reel in a wild Alaska salmon right downtown or hike a mountain trail just a few minutes from your door.
Log Cabin Information Center is open seven days a week year-round. 4th Avenue & F Street.
The Ted Stevens International Airport Visitor Centers are at the International and Domestic Terminals. All are operated by Visit Anchorage. 907-276-4118
Downtown Anchorage offers parking for oversized vehicles at the AC Couplet lot on Third Avenue and the terminal lot near the Alaska Railroad depot. RV parking also is available  at major shopping malls throughout the city.
Anchorage operates a public transit system called the People Mover which provides access to most visitor attractions and activities.
Anchorage enjoys a moderate climate, comparable to the Coastal Northwest in the spring, summer and fall, and to Rocky Mountain resorts in the winter. June 21 is the longest day of the year, with 19 hours of daylight in Anchorage.
The Ted Stevens Anchorage International Airport is a very nice International airport with more than 207,000 flights each year. You can drive to Anchorage year-round… it is 2,463 road miles from Seattle and 3,608 miles from Los Angeles.
Anchorage has over 300 restaurants that serve everything from gourmet to fast food to down-home cooking. Many restaurants feature Alaska seafood, including salmon, crab, halibut, shrimp, scallops, clams and oysters.
You can buy Alaskan souvenirs at hundreds of stores that offer everything Imaginable. For an unusual piece of Alaskana, check out gold nugget and porcupine quill jewelry, Native baskets, mukluks, salmon leather wallets, jade and soapstone carvings, luxurious furs and a strange-looking knife called an ulu.  Two symbols assure your purchase is genuine Alaska-made. The "silver hand" means the item was hand-crafted by an Alaska Native. The "Alaska map" or "polar bear" symbol indicates the product was created by an Alaska resident.
Visitors can choose from a variety of entertainment for an evening on the  town. Anchorage has entertainment ranging from classics to comics to concerts, along with movie screens and dozens of watering holes. The centerpiece of Anchorage nightlife is the Alaska Center for the Performing Arts, in the heart of downtown. This facility houses three theaters, including a 2,000-seat concert hall.
Across from the center is Egan Civic & Convention Center, a block-long expanse of curved glass with nearly 45,000 square feet of space for conventions, meetings, trade shows and special events.
Sullivan Arena, at the corner of 16th Avenue and Gambell Street,  is a multi-use facility complete with an Olympic-sized ice rink with an insulated floor covering for sporting events, concerts and trade shows. The arena is home to the University of Alaska Anchorage Seawolves hockey team.
Other major museums in the downtown area include the Imaginarium, 625 C St.,  bringing hands-on teaching methods in the natural and physical sciences.
Anchorage's two universities sit next door to one another, joined by paths for bikers and skiers. Alaska Pacific University (4101 University Drive) and The University of Alaska Anchorage (3211 Providence Dr.), has the largest campus and the biggest enrollment in the state.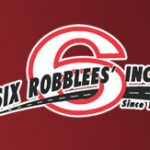 Six Robblees is known as the number one RV parts store in Alaska. They carry an excellent stock of parts and accessories …
Anchorage's roots date back to about 4,000 BC when descendants of the first people to cross the land bridge that connected Siberia to Alaska reached the area, establishing fishing and hunting camps. One expert believes that occupation of the Upper Inlet began by Athabascans, with Eskimos arriving about 1 BC and remaining through 1500 A.D. Eklutna, an Athabascan Indian village on the northeast corner of Anchorage, has been continually inhabited for 1,000 years. Point Woronzof, near the airport, was the site of a decisive battle between Pacific Eskimos and Tanaina Indians in approximately 1650 at which time the Tanaina established dominance of the Knik Arm area. The main settlement was called "Eydlughet" or "Ikluat," and used only in winter.
In the mid-1700's, Russian trappers and hunters arrived, followed in 1778 by Capt. James Cook on his third and final voyage. The discovery of gold at Crow Creek, just 40 miles south of downtown Anchorage, sparked a rush that lasted into the 20th century.
But it was coal, and later oil, that turned a sleepy settlement into a bustling town. Construction began in 1914 on a federal railroad from the port of Seward,  126 miles south of Anchorage, through the coal fields of Interior Alaska, to the gold claims near Fairbanks, 358 miles to the north. The midpoint construction headquarters was Anchorage, and by July of 1915, thousands of job seekers and opportunists had poured into the area, living in a tent city on the banks  of Ship Creek near the edge of the present downtown.
That July produced the "Great Anchorage Lot Sale," a land auction  that shaped the future of the city. Some 655 lots were sold for $148,000 or an average of $225 each. A month later, the town voted to call itself Alaska  City, but the Federal government refused to change its name from Anchorage.
The first train from Seward steamed into Anchorage in 1918, but it would take five more years of construction before President Warren G. Harding arrived to drive the golden spike that signaled the completion of the line. The railroad remained in federal hands until 1985 when it was sold to the State of Alaska.  Today the Alaska Railroad serves an important transportation link through what is called the Railbelt of Alaska. Passenger service is provided to Denali National Park, Fairbanks, Seward and the community of Whittier. (Call 907-265-2494 for information). The railroad connects into the state ferry system at Seward and Whittier.
World War II brought a period of unprecedented growth to the Anchorage area.  When the Japanese invaded American soil in the Aleutian Islands, Anchorage  became so strategically important that the military built a large Army post called Ft. Richardson and an air field that became Elmendorf Air Force Base.  To link these military installations with the rest of the nation, the Alaska Highway was pushed through in less than nine months, an engineering feat that  ranks as one of this century's greatest.
Anchorage entered the war years with a population of 7,724 and emerged with 43,314. The military remains an important part of life in Anchorage, creating about 16,000 jobs. Today Richardson is headquarters for U.S. Army Alaska and Elmendorf houses F-15s. Both installations have interesting wildlife museums and 18-hole golf courses open to the public. Visitors can take a self-guided  tour of Richardson and visit the fish hatchery, national cemetery, museum and golf course. Ask for pass at the gatehouse. On Good Friday, 1964, a massive earthquake measuring 9.2 on the Richter Scale  ripped through South-central Alaska. It was the largest tremor ever recorded in North America, releasing 80 times the energy of the historic San Francisco quake of 1906. The massive shock and seismic waves killed 131 people in Alaska  and the upper Pacific coast. Thousands of people lost their homes and businesses as entire blocks crumbled and a subdivision fell into the sea. Residents rebounded  in record time, and within a year, Anchorage's first high-rise hotel started  reshaping the skyline. The story of the Good Friday earthquake is recounted in interpretative displays at Earthquake Park near the airport.
Oil fueled a modern-day boom with the discovery and development of the Prudhoe Bay oil field, the largest in North America. On June 20, 1977, Prudhoe Bay  oil started flowing through the $8 billion trans-Alaska pipeline, and today,  with the development of other North Slope oil fields, just under two million barrels a day flow south to the pipeline's terminus at Valdez.
Info on Anchorage's past and present is available at the Visitor Information Centers operated by the Anchorage Convention & Visitors Bureau, and at the Alaska Public Lands Info Center, 605 W 4th Ave. #105