0
Kitwanga Junction
.3
Bridge across Skeena River.
3.7
Cassiar RV Park.
3.8
Kitwanga. General store, gas station, restaurant, post office, public campground. Attractions: Totem poles. Early wooden Anglican mission church. Kitwanga is an Indian word meaning "place of the rabbit."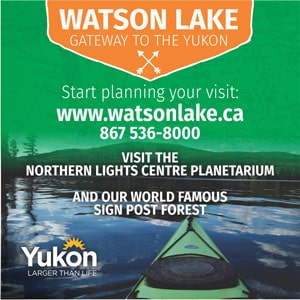 4.4
North access to Kitwanga.
8
Seven Sisters Mountain Range can be seen to the Southwest.
15.5
Parking
20.1
Parking.
20.7
South access to native village of Kitwancool. Excellent examples of fine old totems, many recently restored. There is a craft shop in the village. The village was originally named Gitanyow meaning place of many people, but was renamed Kitwancool meaning place of reduced number, after many people were killed by other tribes.
26
North access to Kitwancool.
30.3
Rest area, tables and toilets by Moon Lit Creek. Visitor info sign.
34.7
Kitwanga Lake.
39
Kitwanga Lake Road.
62.7
Cranberry River.
75.3
Parking.
75.8
Nass Forest Service Road. Narrow, winding gravel road that leads to New Aiyansh and Nisga'a Memorial Lava Bed Park. The road is an active logging road so please be cautious. It is approximately 61 km/38 miles to New Aiyansh and 96 km/60 miles to pavement at Lava Lake. The road continues on to Terrace.
76.1
Cranberry River small parking area, toilets.
81.3
Nass River Bridge and Rest Area.
95
Parking beside small lake.
103.8
Parking.
113.6
Parking.
124.9
Parking.
127.6
Parking.
137.8
Parking by Nass River.
139.4
Visitor facilities.
142.6
Nass River, one-lane bridge spans the 122 m/400-ft wide gorge. Rest area at south end of bridge, picnic tables, toilets.
143.1
Unmarked side road (just north of the Nass River bridge) west 1.3 km/.8 mile leads to private airstrip, you can leave your vehicle and walk approximately 200 yards to Meziadin Fish Ladder on the Nass River. Information signs give the history of the fish ladder, there are often Fish and Wildlife people to answer your questions. July and August are the best time to watch the salmon in their struggle upriver.
151.1
Tintina Creek.
152.9
Parking.
153.4
Hanna South Creek.
155.3
Meziadin Lake Provincial Park. A beautiful campground  on the shores of Meziadin Lake. Take a trip to see the spectacular Bear Glacier or visit the towns of Stewart BC, and Hyder Alaska. Fish for Rainbow trout  and Dolly Varden. Water, toilets, picnic tables. 62 sites on lakeshore. Boat launch. Fee $12.
156.4
Meziadin Junction. Stewart & Hyder is 65 km/40 miles. The road is paved to Stewart & Hyder. The road to Stewart/Hyder is perhaps one of the most scenic drives in North America. The highway follows the base of towering coastal mountains whose slopes are  capped with icefields and hanging glaciers. Hundreds of waterfalls tumble down the beautiful mountain sides, while stately trees border the roadway.